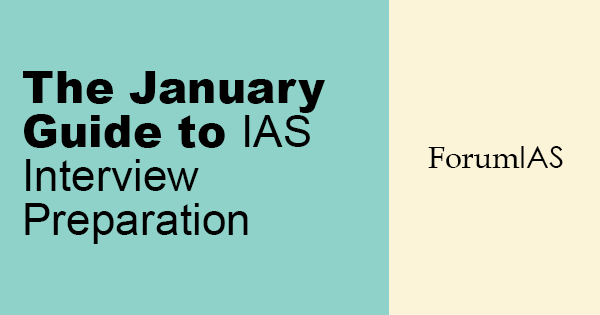 What could be the worst things that can happen to you when you finally get an Interview call?
I mean not the really worst thing – like being hit by a car or something.
I mean the second worst thing.
Having a newspaper backlog before the Interview.
Getting an interview call is no mean deal. Even if you have been getting a call every year, you have to have met all the below four conditions
Written good answers
Been very lucky
Not messed up essay and ethics paper
Done well in at least one optional paper
Most people who get interview calls every year ( and there are hundreds of them ) may not realize the preciousness of the situation, or the self. But ask a first timer, and you shall know.
So its January ( or Feb ). You are still relaxing from having written Mains ( which is now only a week's affair post 2013).
And Mains results are far way. Interview is still further away.
You are in absolutely no mood to study, read the newspaper or do any of the 22 things you did before Mains.
And you have appeared for the Interview last year too, so you are chilling.
But this mistake can be costly.
The Civil Services Interview requires preparation. Almost. You will be competing against some of the best as well as some of the luckiest people for the coveted IAS position when you prepare for the Interview. Not getting IAS in itself is a pain for two reasons:
well, you did not get IAS for one.
you have to appear for the exam again,which is a big torture in itself.
Why you need to prepare for this god-dam interview?
No matter how good communication skills you have, the Civil Services Interview will require some preparation
First, because this is no ordinary exam. And the job is no ordinary job
Second, you will be interviewed by , mostly bureaucrats, who have lived their lives judging people – into good or bad. If they like you, are in. Else out. And they do not like too many people.
Third, some boards are known to give very high and very low marks. Some boards are very opinionated.
Fifth, almost every question they ask can be prepared in advance. And you co-aspirant would have a very fine suited answer ready for ever possible question. If you plan to go impromptu and unprepared and unless you are a truly pleasing personality, you may miss out on getting a good score. True Story.
The six things you need to do in January
If its January, sleeping till 11 AM, because its cold in Delhi , may not be the best preparation strategy. We could tell you the second best strategy.
Act #1 Read the Newspaper. Daily.
If you managed to do well in Mains because you did Vision IAS notes, the same wont happen in the Interview. You will need to have to be a "well read"  and "generally aware"person. Interviews do get very current affairs oriented sometimes.
Especially, if you have not supplied good fodder with hobbies & extra-curricular activities in your DAF – prepare current affairs well.
The good news.
You don't have to do Current Affairs The Hindu style. Indian Express will do. Nor do you have to do hidden stuff that you so minutely prepared for Mains.
But Why cant I do current Affairs later like in Mains at the end?
Firstly, because in Mains, each question has equal weight-age. If you get a question wrong , you just loose ten marks. But in the interview, if you get a very common question wrong, you cannot predict  how much it will cost you, especially if the question was asked by the Chairman.
Secondly, if you may miss the magnitude of an issue or event if you don't do it from newspaper. A big issue will resurface multiple times in the newspaper, ( or the 9 PM Brief ) but will feature only once in a magazine or coaching notes.
Thirdly, once the mains results are out you will be wasting two days ( and upto 4-5 days for women ) deciding what to wear. Some people do. If you are some people, you would not want to have the newspaper backlog to clear once you get an Interview call.
Act #2 Get your hobbies together
You did mention some hobbies in your DAF, didnt you? There are two things you need to know here:-
Panelists, do ask deep questions with respect to your hobby
Some aspirants will prepare well and answer those deep questions.
You will only believe the above two statements when it will face such a panel, and meet such a candidate who has faced deep questions, and realize you are under-prepared. Don't make those mistakes. Learn from the mistakes of others.
So if you haven't yet done so. Make your to do list of how you are going to prepare for the interview.
Act #3 Get some data on you home state
If your home state is not Delhi, start collecting some data on your city & state. If you have spent college days in, say, Manipal, do basic reserach on Udupi as well. If you come from a state with a grand history like Bihar, do the history of your state very well. For states like Bihar, with a grand history and no-so-grand-present, the same questions have often been asked by different panels, year after year. This indicates two things:
One, there is something called preparing standard questions
Second, people can prepare better standard answers. Hence "preparation" for Interview is a reality
Act #4 Go through your college days. Literally.
If you are a civil engineer, or electrical engineer, do some basics on those subjects. There is usually an IES guy  Sir in the panel, who may ask you questions like
What happens when you add more cement ( or steel reinforcements  ) to a building . The correct answer is something on these lines – like concrete works best under compression but buckle under tension while steel reinforcements perform well under tension, but can't take compression – I am not a Civils engineer and this may not be the exact answer , but this questions has been asked to more than one friend of mine
DC Motor questions for electrical students may be asked, do prepare well. Sir D K Dewan was asking these questions in 2014.
Doctors should also have basic questions like – What will be you diagnosis if you see a man with swollen legs ( The answer is not Filariasis )
Act #5 Form Study Groups
You need probably no study groups for Prelims. For Mains, study groups may help. But group studied does definitely help for Interview preparation. Try forming your close study groups – of at least 2 members, but nor more than 4-5 members based on:
Your common optional
Your home state
Your hobby
You can form multiple groups based on above criteria. The goal of the study groups should be to generate as many questions as possible. And as many answers as possible. A group of three people is ideal.
Act #6 Get fit
Though your belly isn't a criterion for the marks you will be awarded, it is still a good idea to get fit before the Interview call.
Being fit is a slope – its either uphill or downhill. From now till the date of your interview, you will either get fitter, or fatter. You wont usually stay the same. Try being on the better side of the slope. This isn't a must-do, but a should-do.
You don't want to be caught in a situation where fitting in your pants is your biggest headache that day.
Don't believe me? Try wearing formal pants today.
Until Next Time,
Neyawn
Disclaimer: This article reflects the personal views  of the author and does not represent the views of ForumIAS